Baseball
Baseball News
Former Treasure Valley baseball head coach Aaron Sutton now at Montana State Billings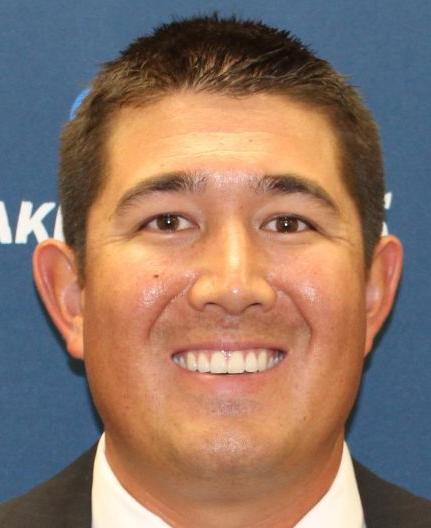 After five successful seasons in charge of the Treasure Valley Community College (Ore.) baseball team, Aaron Sutton has been selected as the next head baseball coach at Montana State University Billings.
The hire was announced by the MSUB athletic department on Monday.
Sutton, a three-time Northwest Athletic Conference East Region Coach of the Year, piloted the Chukars to conference titles in 2013 through 2015, and posted an overall record of 139-61 dating back to his first year in 2012.

"We are thrilled to introduce Aaron Sutton as the next head baseball coach at MSUB, and are excited for the program's positive momentum to continue under his leadership," said Yellowjacket director of athletics Krista Montague. "Aaron has displayed a track record of success, and is a proven coach who will carry on the high level of achievement our baseball program has shown on the field and academically."

A native of Fruitland, Idaho, Sutton will assume his new duties beginning Sept. 12.

Sutton takes over for six-year MSUB coach Rob Bishop, who accepted the head baseball coaching position at NCAA Division I South Dakota State on Aug. 1. Under Bishop's guidance, MSUB won back-to-back GNAC regular-season championships in 2015 and 2016, and posted the first two winning seasons since the program was reinstated in 2006 with a combined mark of 57-43 the last two seasons. The team was also a three-time GNAC academic champion in baseball, holding a collective grade point average north of 3.0 since 2014.

"My family and I are very excited to be joining the Yellowjacket family," Sutton said. "From day one we could really feel the support and direction of the athletic department from Krista and her team. This is a tremendous opportunity for us to make the jump to the next level, and to work on continuing the success that coach Bishop started here."

Under Sutton's leadership at TVCC, 90 percent of his sophomore student-athletes earned their associate's degree and 50 total students continued on to four-year universities. Prior to his tenure as head coach, Sutton was the assistant coach at TVCC from 2008-2012, where he was in charge of recruiting and fundraising, and held other responsibilities within the team.

A former baseball player in the Great Northwest Athletic Conference, Sutton earned his bachelor's degree from Western Oregon University in 2008 after first attending TVCC as a student. Sutton was a two-year starting infielder and first-team all-GNAC selection at WOU, helping the Wolves to back-to-back conference titles in 2006-07. He went on to obtain a master's degree in physical education and administration from Idaho State University in 2012.

Sutton coached former Yellowjacket catcher Trevor Nix for two seasons at TVCC, before Nix went on to earn first-team all-GNAC honors as a member of MSUB's first conference title team in 2015. Nix is one of many TVCC players who have gone on to attain success in the GNAC after beginning their college careers in Sutton's program.

"I'd like to extend a thank you to the search committee, which worked together to find the best fit for our program from an extremely deep and talented pool of applicants," Montague said. "We are confident that with Aaron's expertise recruiting in the Pacific Northwest, his knowledge of the GNAC, and ability to develop student-athletes into high-caliber players and young men of character, he will hit the ground running as he joins the Yellowjacket family."
back