Basketball News
ROFFLER RETIRES: Longtime LCC coach steps down after 26 years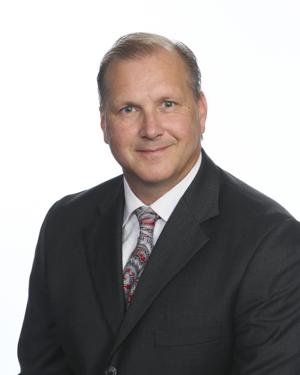 Rick McCorkle [email protected] | The Daily News
After 26 seasons, more than 540 victories and two NWAC championship crowns, longtime Lower Columbia College men's basketball coach Jim Roffler announced his retirement.
The announcement was made only days after the Red Devils grabbed a third-place finish in the NWAC Men's Basketball Championship held in Everett.
"I'd like to thank all of my former players and coaches who worked so hard to put a product on the court that the community could be proud of," Roffler said in a press release from the college. "I would also like to thank my bosses Gary Earnest and Kirc Roland for their incredible support."
During his time at LCC, Roffler compiled a 546-241 record, with his teams winning 71 percent of their games.
Under Roffler, the Red Devils won 11 region titles, and his teams played in the NWAC tournament 21 times in 26 seasons. He led LCC to NWAC titles in 2004 and '05, and missed a third straight title with an overtime loss in the '06 championship game.
During the three-year span from 2004-06, Roffler's teams won 11 consecutive tournament games, an NWAC record. His Red Devils also finished second two other times, brought home two third-place trophies, and one fourth-, fifth- and sixth-place trophies.
back