Soccer News
Lots of action, photos and US National soccer stars on hand at the 2014 NWAC Soccer Friendlies
The 2014 NWAC Soccer Friendlies at Starfire Sports Complex were a great success again this year. There were 45 matches over the two days involving most of the league's 47 men and women's teams.
Bellevue's Anthony Dean and Olympic's Kurt Koemmpel both left the Friendlies as conference scoring leaders with 9 points tallied off of 4 goals and 1 assist.
On the women's side, Grays Harbor's Ashley Alonzo also registered 9 points from 4 goals and an assist while Highline's Jessi Beverlin trails closely with 8 points on 4 goals.
Some lucky players from Columbia Basin women's team got to meet and take a photo with U.S. National Team players Hope Solo and Clint Dempsey while the Edmonds women's team ran into Megan Rapinoe and got a photo opportunity with the star forward. Sydney Leroux was also spotted at the friendlies. Starfire is the workout facility for the Seattle Sounders FC and Reign FC.
Other great photos were taken by photographers from GoalWA.net. View the action images by Wilson Tsoi, Dale Garvey and Jeff Halstead at GoalWA.net's Facebook page.

Highline's women's team put out the ALS Ice Bucket Challenge to the rest of the league.
Highline ALS Ice Bucket Challenge
Hope Solo with CBC women
Clint Dempsey with CBC women
Megan Rapinoe with Edmonds women soccer team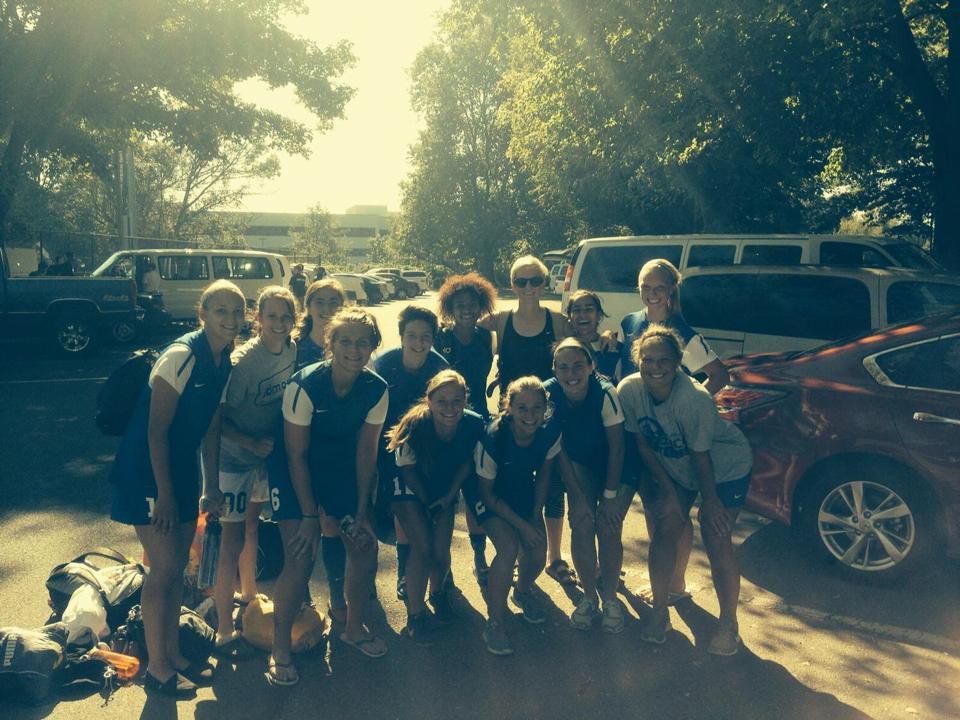 back